Taken from another site:
"Pokémon HeartGold & SoulSilver - Enigma Stone Download
For those of you in America, Europe and Australasia, a new WiFi event has been announced for download this week.
From Saturday July 31st 2010 to August 27th
, you will be able to download the Enigma Stone item onto HeartGold & SoulSilver. This item allows you to go to Pewter Museum where the item will be unlocked and you will receive the Soul Dew. However, a Latios or Latias will appear in Pewter City in HeartGold & SoulSilver respectively. Be sure to download it while you still can. Click the picture to go to our page for more details"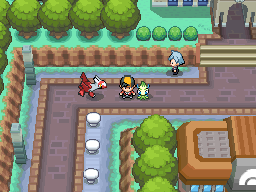 I would be more excited about this if I didn't already have multiple Latias / Latios!